The three brothers
A generation more militant in its land than ever
---
A fraternal adventure through the sixth generation of the estate.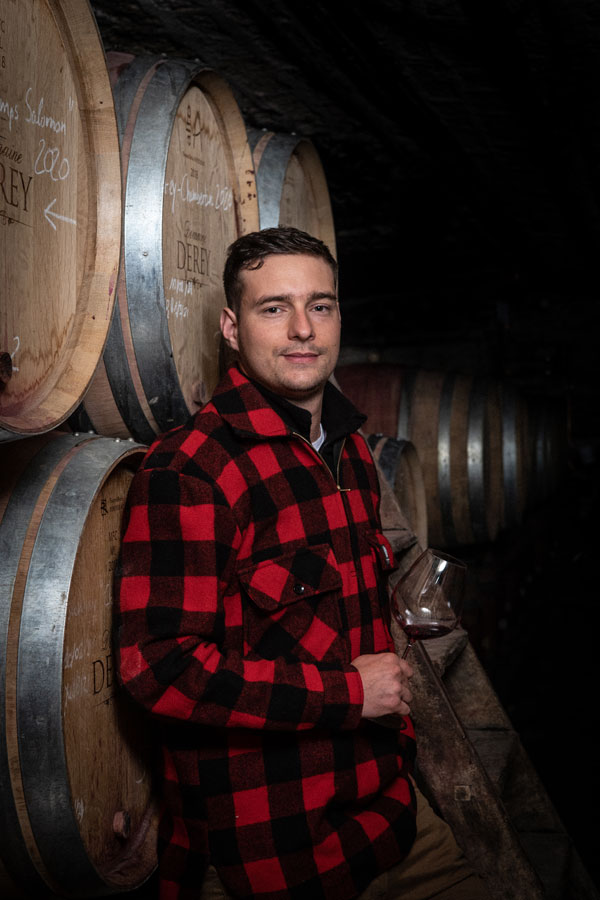 Pierre-Marie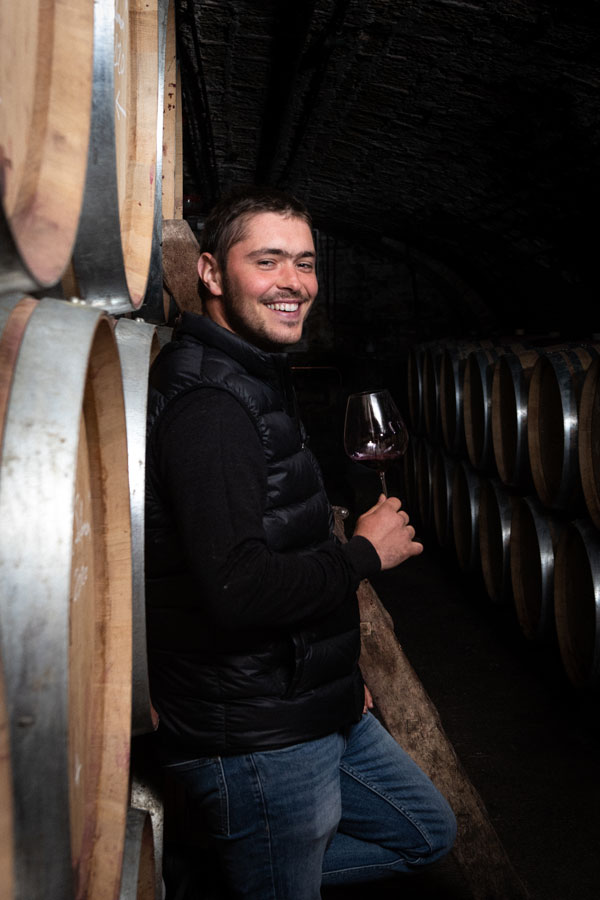 Maxime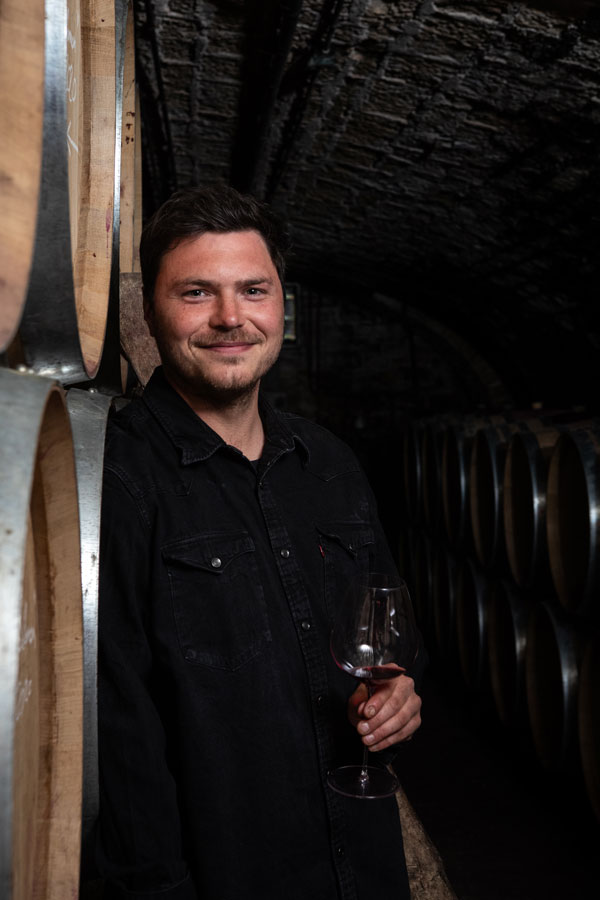 Romain
The Derey brothers
---
Derey Frères deserves its name now more than ever. Maxime (31), Romain (30) and Pierre-Marie (27) now represent the sixth generation of the family, and are more devoted to their land than ever. They are more than aware of what it means to be part of a Burgundian winery, and to have their name on the label. The vines inspire humility and the deep-rooted family ethos of hard work. Rather than wax lyrical about the infinite subtleties of their wines, they are more likely to have their feet in the soil alongside their employees (Pascal, Nicolas and Carine), and of course Ice-Tea, their adorable Bernese mountain dog.
Pierre Derey is never far away either, keeping a close eye on the three brothers as they continue the family business. He never misses a beat, striding effortlessly between flexibility and assured experience. In any case, this man of few words has already told them what they need to know: "Make whatever wines you want, but stand behind them!"
Pierre-Marie
Pierre-Marie is the youngest of the three brothers. His creative temperament (fine art studies in Beaune and Toulouse) added a striking new element to the trio, which he joined in 2020 after a more "wine-focused" spell at the CFPPA college in Beaune and internships in Chassagne-Montrachet and Australia. In particular, Pierre-Marie was the inspired mind behind the Derey Frères rosé wine label. Naturally, marketing is one of his areas of expertise.
Maxime
Maxime, the eldest, was the first to come into the business with Pierre. A series of internships in Meursault, Australia and South Africa served to broaden his horizons, before coming home for his first true season in 2010. The following year would see a breakthrough for the estate, with the first trials using whole clusters. Of course, the self-evaluation and progress did not stop there. Following her studies in biochemistry and oenology, his wife Alaïs joined him at the estate (remind you of anyone?) and is still there, keeping a close eye on the winery.
Romain
Romain, on the other hand, arrived a little later, after an enriching few years studying business and management in Strasbourg. But he could never leave the vines forever. The Derey family are farmers at heart, and Burgundy is a magnet that will always draw them back in. After a spell in Mexico, he returned to Couchey in 2017, fully mature and ready to go. Here, he would head up marketing for the wines and the day to day work in the vineyards. This is proof, if you need it, that you can be at ease in an office, a sales floor and out in the vines.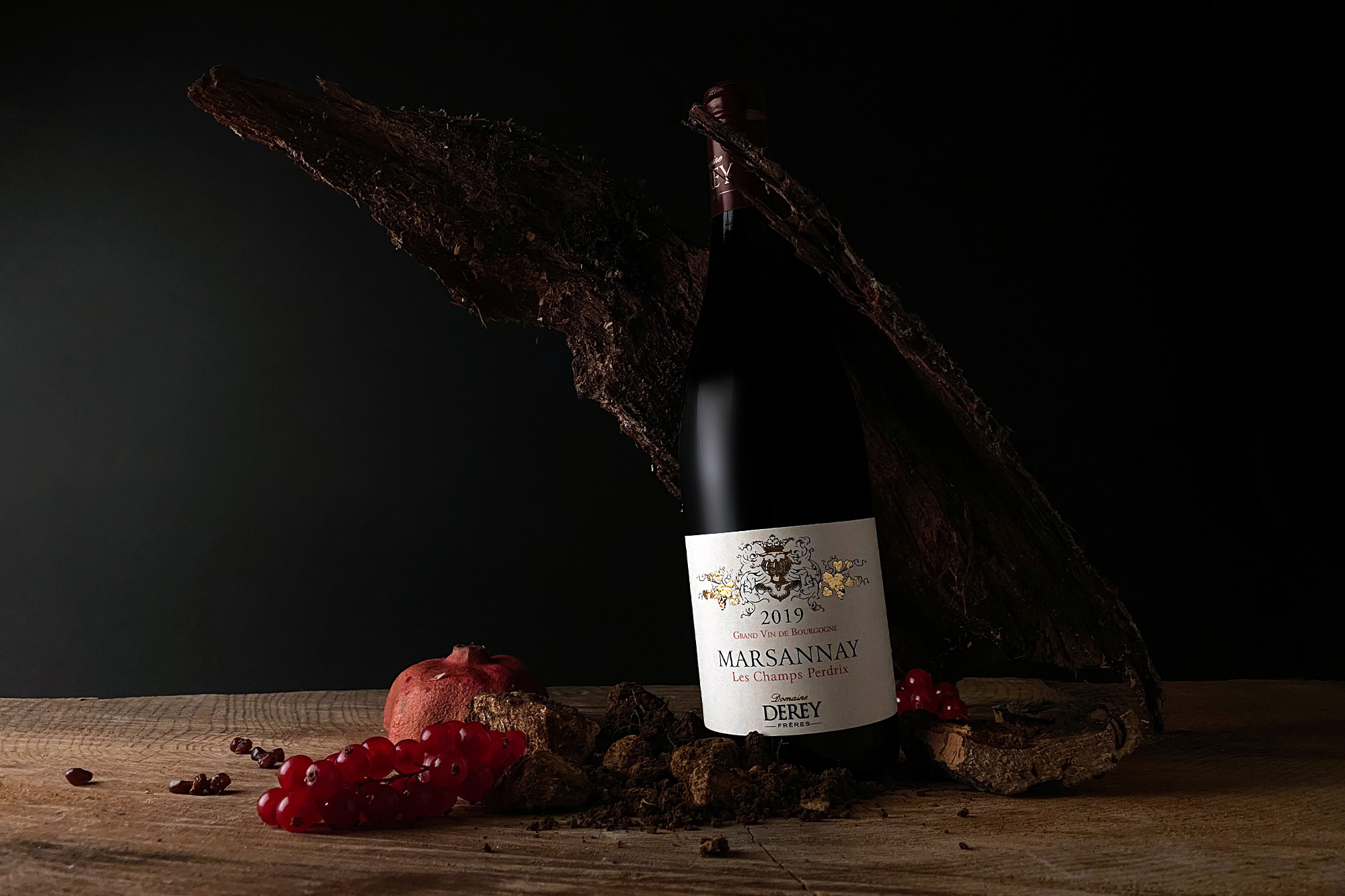 Famous wines
---
The diversity of Burgundy's climates finds its expression by offering a range of great wines.
Discover our wines